See Southold News Page for information on the Coronavirus! Most Recent info: 3.20.2020
The office staff is working remotely. Please contact them via email: Diana@SoutholdDance.org or Joanna@SoutholdDance.org
​
Wishing you health and happiness until we dance together again!
Southold Dance Theatre now benefits from your Amazon purchases! When you shop at smile.amazon.com, we receive a portion of that purchase!
Southold Dance Theater (Southold) is a not-for-profit performing arts organization based in the discipline of ballet. Southold provides quality training and performance opportunities which allow each of its dancers to develop technique and artistry in a nurturing, creative environment. Southold serves the regional community by providing a variety of programs including high-quality concert performances, in-school presentations, and outreach programs which bring new audiences to dance. Southold makes life more enjoyable for people who share in the dance experience.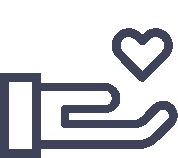 Your generous donations contribute in making our exceptional ballet programming accessible to Michiana.
Visit our news page to see highlights, news, and articles about the dancers at Southold Dance Theater!
Southold Dance Theater (c) (3) organization, and is funded in part by a grant from the Community Foundation of St. Joseph Country through the Indiana Arts Commission, a state agency, with funds from the Indiana General Assembly and the National Endowment for the Arts.