Check out our schedule for Zoom and In-Studio Options
For the safety of our dancers and staff,
masks will be required for all in-studio classes.
Southold names new executive director
Southold Dance Theater welcomes Veronica Kozelichki as Executive Director. As Executive Director, Kozelichki will lead engagement initiatives, community partnerships, development efforts, and oversee programming, performances, and long-range vision for the organization.
Kozelichki brings ten years of professional experience in development, community outreach, engagement, grant writing and advancement with not-for-profit organizations, and a passion for the arts, children's enrichment programs, and community engagement. She holds a Master of Public Affairs in Nonprofit Management from Indiana University Bloomington and a Bachelor of Arts degree in Chinese and Film, Television, Theater from University of Notre Dame.
"Ms. Kozelichki is an outstanding addition to Southold Dance Theater and brings a wealth of knowledge and experience to the organization. We are thrilled to have her step into this important leadership position." said board President Chantelle Snyder.
Most recently, Ms. Kozelichki served as Chief Development Officer for Boys & Girls Clubs of St. Joseph County, supervising fundraising, strategic alliances, and programming. Kozelichki is a graduate of the Leadership South Bend/Mishawaka Signature Program class 46.
​
Please join us in welcoming Veronica to the Southold community!
Southold Dance Theater (Southold) is a not-for-profit performing arts organization based in the discipline of ballet. Southold provides quality training and performance opportunities which allow each of its dancers to develop technique and artistry in a nurturing, creative environment. Southold serves the regional community by providing a variety of programs including high-quality concert performances, in-school presentations, and outreach programs which bring new audiences to dance. Southold makes life more enjoyable for people who share in the dance experience.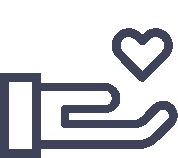 Your generous donations contribute in making our exceptional ballet programming accessible to Michiana.
See our 2020 Calendar of Events
Southold Dance Theater (c) (3) organization, and is funded in part by a grant from the Community Foundation of St. Joseph Country through the Indiana Arts Commission, a state agency, with funds from the Indiana General Assembly and the National Endowment for the Arts.