Creative Dance 1 (ages 3-4)
Creative Dance 2 (ages 4-5)
Primary Ballet 1 (ages 5-6)
Primary Ballet 2 (ages 6-7)
Ballet I (ages 7+)
Placement only for below levels:
Ballet II - IV
Ballet V - VIII (SDT Company)
ENROLLMENT
IS NOW OPEN!
​July 11 Fall 2022 enrollment opens
​
July 25 - Aug 5 Summer Intensive weeks 3 & 4
(enrollment open!)
Aug 6 Community Foundation Series performance
​
Aug 20 Art Beat performance
​
Aug 27 Nutcracker auditions
​
Aug 29 Fall session begins (enrollment opens July 11!)
​
Sept 2-5 CLOSED for Labor Day
​
Sept 12 - 17 Bring a friend week
​
Oct 10 Nutcracker Tea tickets on sale
​
Oct 17 - 22 Observation week
​
TBA Nutcracker Tea
​
Nov 24 - 26 CLOSED for Thanksgiving break
​
Dec 3 Last day of Fall Session
​
Dec 9 School showing at 11:00 am
​
Dec 9 - 11 Nutcracker at The Morris
​
* All dates subject to change
Southold Dance Theater (Southold) is a not-for-profit performing arts organization based in the discipline of ballet. Southold provides quality training and performance opportunities that allow each of its dancers to develop technique and artistry in a nurturing, creative environment. Southold serves the regional community by providing a variety of programs including high-quality concert performances, in-school presentations, and outreach programs which bring new audiences to dance. Southold makes life more enjoyable for people who share in the dance experience.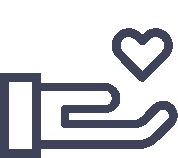 Your generous donations contribute in making our exceptional ballet programming accessible to Michiana.
Southold Dance Theater (c) (3) organization, and is funded in part by a grant from the Community Foundation of St. Joseph Country through the Indiana Arts Commission, a state agency, with funds from the Indiana General Assembly and the National Endowment for the Arts.